Christmas Cross Distribution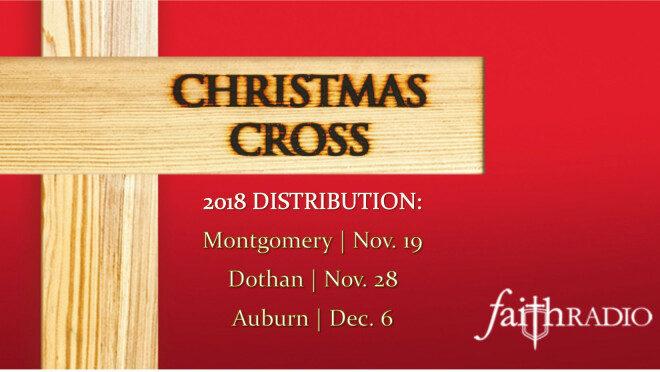 Monday, November 19, 2018, 7:00 AM
Faith Radio will be distributing Christmas crosses in Montgomery on Monday, November 19, at Faith Radio from 7:00 a.m until 6:00 p.m. These 7-foot free-standing wooden crosses can be displayed as a symbol of Christ during the Christmas season. There is a limited supply of Christmas crosses, so make your reservations now at www.faithradio.org.
We will also have crosses available in Dothan at First Presbyterian Church on Wednesday, November 28 and in Auburn at Parkway Baptist Church on Thursday, December 6.
**********
Requested donation of at least $35 per cross.
Montgomery location: 381 Mendel Parkway East
For more information, please call (800) 239-8900 or visit www.faithradio.org.