National Day of Prayer 2020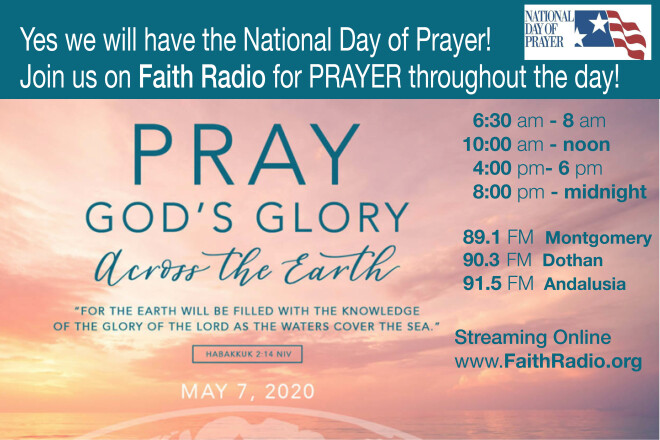 Thursday, May 07, 2020, 12:00 AM
The 2020 National Day of Prayer is coming up on Thursday, May 7.
Throughout the day on Faith Radio, area church and ministry leaders will be praying, centered around the seven centers of influence. You can tune in to Morning Praise (6:30-8:00 a.m.), FaithSongs (10:00 a.m.-12 noon), The Meeting House (4:00-6:00 p.m.), and Evening Praise (8:00 p.m.-12 midnight) to listen and participate with our prayer leaders.
You can find the National Day of Prayer website at NationalDayofPrayer.org.