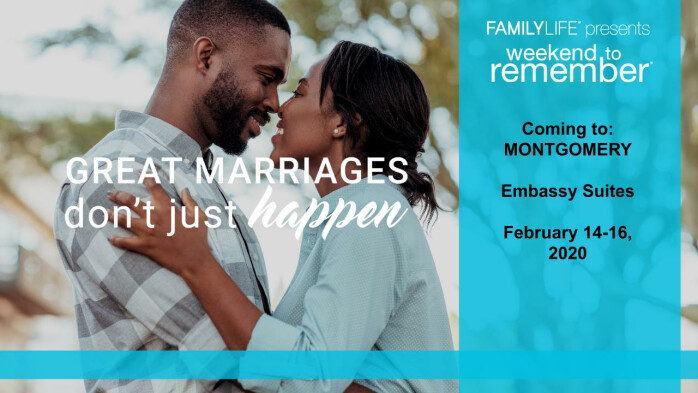 The next Montgomery FamilyLife Weekend to Remember is scheduled for the Embassy Suites in Montgomery February 14-16, 2020.
Faith Radio would like to give you and your spouse the opportunity to win FREE REGISTRATION AND 2 NIGHTS LODGING for this event.
Please fill out this form and listen to The Meeting House on Friday, January 24 for the names of the winners of our Grand Prize!! Please submit entries by 12 noon on Friday, January 24.
One entry per family, please!
***CONTEST RULES***
1) Contests are offered on-air and/or online and promoted through Faith Radio and FaithRadio.org. Contests are also possibly promoted through associated publications and social media.
2) Contest entrants are allowed to win once every 30 days.
3) One entry is allowed per immediate family.
4) Members or immediate family members of the Board of Directors and Staff of Faith Broadcasting, Inc. are not eligible to participate in Faith Radio contests.