« Back to Staff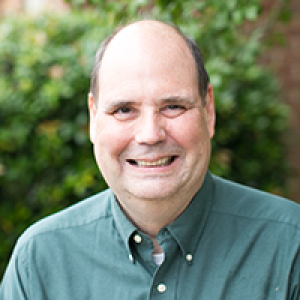 Bob Crittenden
Director of Special Projects,
Host of The Meeting House
Bob Crittenden was born in Marietta, Georgia, on April 7, 1959, and remained in his hometown through 1976. When he graduated from Marietta High School, Bob departed for college at the University of Tennessee, where he earned a B.S. Degree in Communications.
While attending UT in Knoxville, he began his broadcasting career in 1978, working weekends at WKVQ, a local Christian radio station. Other stints in Knoxville included a Top 40 and Country outlet, before going "back home" to the metro Atlanta area to WYNX, a Christian station, in 1980, where he served as not only an Account Executive, but also as an announcer, and did play-by-play for high school football and basketball games.
Bob's Alabama experience began with WDJC-FM in Birmingham in 1982, where he served as Program Director, Account Executive, and co-host of the station's morning show. He also served as Sales Manager and Account Executive at WBAM-FM in Montgomery.
Bob arrived at Faith Radio in 1991, hosted "Morning Praise" for 13 years, and, in 2004, launched "The Meeting House," a program of music and conversation heard weekday afternoons from 4 until 6.
In 1990, Bob married his wife, Beth, a graduate of Prattville High School and Huntingdon College in Montgomery. She teaches at Forest Avenue Academic Magnet School. Their first child, AnnaBeth, was born in 1995, and their second child, Eric, came along in 1997. Bob enjoys reading and music. Beth likes cooking, reading, and scrapbooking.