Faith Radio Golf Tournament 2023 - Montgomery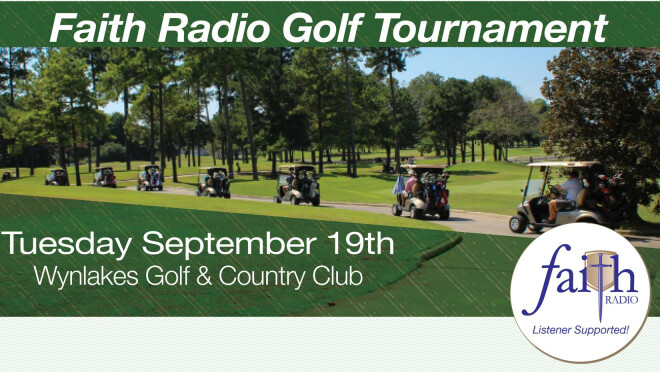 Tuesday, September 19, 2023, 7:30 AM
The 24th Annual Faith Radio Golf Tournament will be held on Tuesday, September 19, at Wynlakes Golf and Country Club in Montgomery. There are two flights: morning and afternoon.
The Faith Radio Golf Tournament offers an outstanding opportunity for you to partner with Faith Radio while also promoting your business through sponsorship. We have many listeners who enthusiastically affirm our Faith Radio sponsors.
For more information about the Faith Radio Golf tournament, contact Billy Irvin at Faith Radio. Our number is 1-800-239-8900, or Billy's email is or download a brochure right now from our website Faithradio.org.