Danny Gokey "Stand Strong" Tour - Montgomery ***DISCOUNT DEADLINE***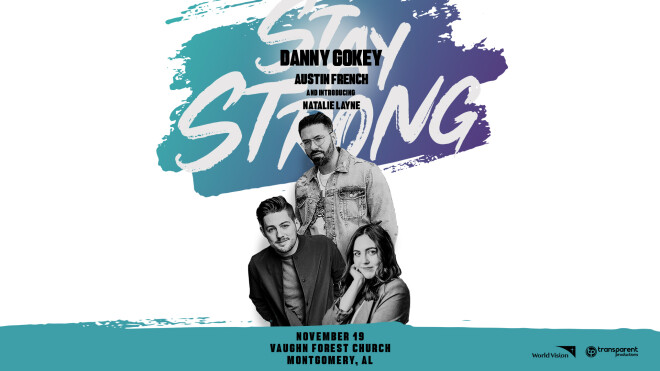 Tuesday, September 12, 2023, 10:00 PM
The "Stay Strong" Tour featuring Danny Gokey, along with Austin French, and introducing Natalie Layne, will be at Vaughn Forest Church in Montgomery Sunday, November 19 at 7:00 p.m. Tickets are available online.
**********
8660 Vaughn Road, Montgomery
SPECIAL DISCOUNT THROUGH 9/12: You can use the code "FLASH" through Tuesday, September 12 at 10:00 p.m. (CT) to get 40% off GENERAL ADMISSION tickets (while supplies last; ticketing fees still apply. Not valid on VIP, Platinum, Early Entry, or Four Pack tickets).