« Back to Staff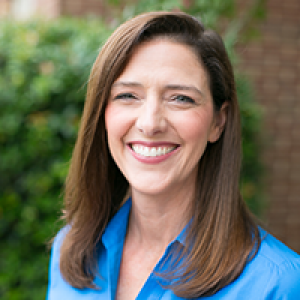 Kelly Treadwell
Editor,
Host of FaithSongs
Kelly Treadwell is the host of FaithSongs and writes for and edits the Ministry Magazine and monthly newsletters for Faith Radio. She was born and raised in Montgomery, Alabama, where she lives with her husband, Tommy, and their three sons, Thomas, Samuel, and James.

Kelly graduated from Auburn University, magna cum laude, in 1996 with a degree in Human Resources Management. She was involved in numerous leadership roles at Auburn, including serving as Miss Auburn, the University's official hostess. Following graduation, she married Tommy and moved to Birmingham, where she worked for Blue Cross Blue Shield of Alabama, while he attended Samford University's Cumberland School of Law. During that time, Kelly earned her Masters in Business Administration from Samford University. She and Tommy later returned to Montgomery, where Kelly worked as a sales representative for Johnson and Johnson. After the birth of their first son, Kelly left the workforce to serve at home full-time. They were eventually blessed with two more sons.
For the past fifteen years, Kelly and Tommy have had an active ministry to young married couples, including leading marriage and family-oriented classes, small group studies, and marriage conferences. They are active members of Montgomery's First Baptist Church, where they teach junior high Sunday School, are involved in marriage and family ministry, and serve in a variety of other ways.
In her free time, Kelly enjoys carpooling, mowing the lawn, cleaning the pool, watching sports, taking care of her dog Gracie, and generally trying to maintain her sanity in a house of three active boys.